Luxurious Carpet to Fit Your Lifestyle

Carpeting can add a touch of luxury to any room while also providing a sense of coziness. Here at Interiors & Textiles, we offer an extensive array of high-quality carpeting in various hues, fibers, pile heights, and designs. Prioritizing your design goals and needs, our flooring experts will help you make an informed choice and navigate through the many options available in our showroom. We will help you find the perfect carpeting to fit your lifestyle and needs. We can guide you every step of the way from selection tips to installation making it an easy, smooth process for you.
We proudly offer premium carpets and expert installation services to clients in Palo Alto, Los Altos, Mountain View, Menlo Park, surrounding communities, and the entire San Francisco Bay Area. The Louis A. Dabbieri line, Dabbieri Naturals, Fabrica, Karastan, and Unique Carpets are just a few of the fine brands we carry from leading carpet suppliers in the industry.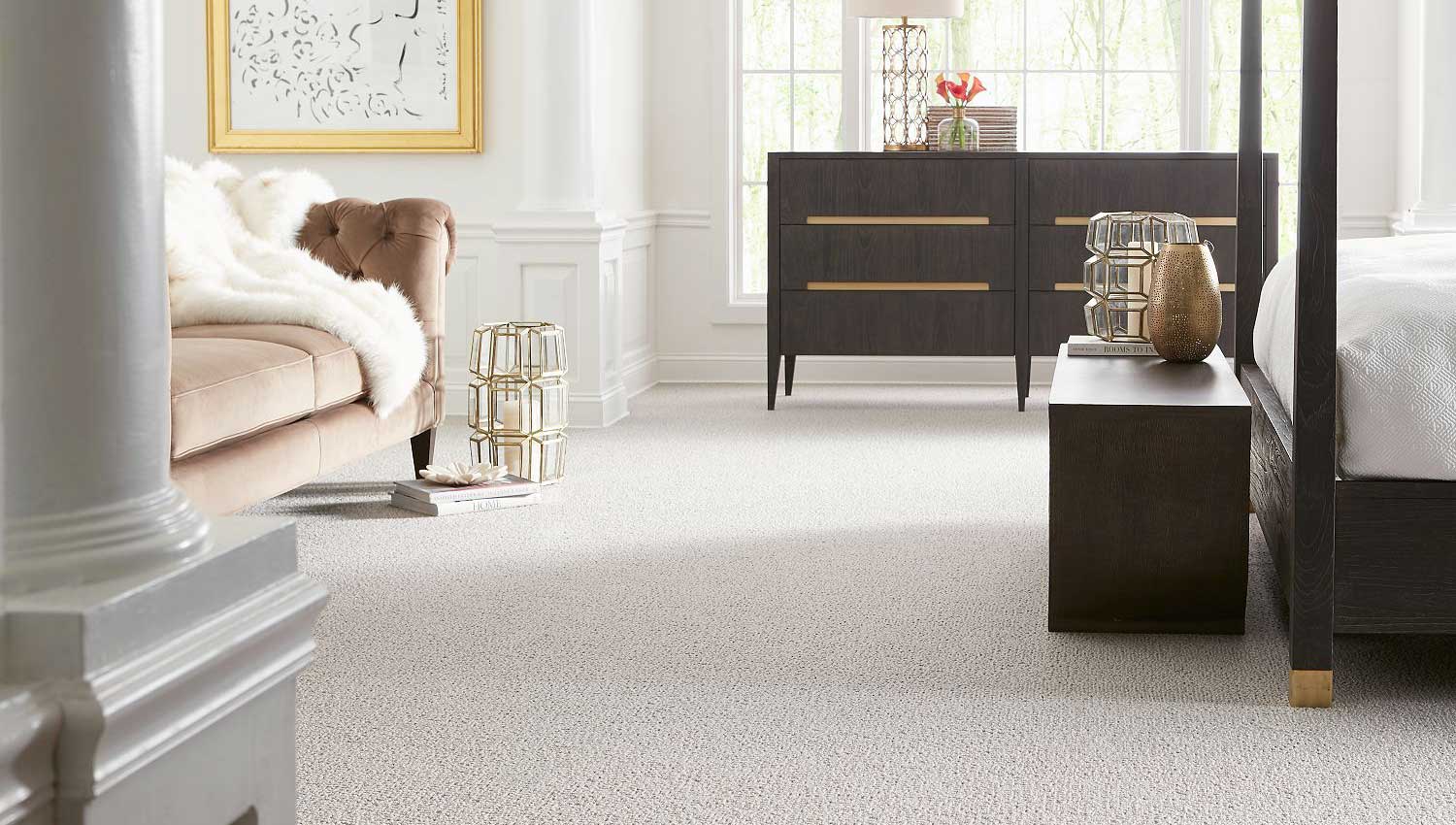 Our Extensive Carpet Selection

We have a vast collection of carpet solutions, so whether you're looking to add luxury to a formal room or a casual touch to a cozy space, you will find the perfect floors for you. Our carpet options range from rich velvety textures to the softest, plushest wool fibers. Natural wool carpet has long been known as the most luxurious material. However, innovations in carpet materials have led to advances for synthetic carpets in durability, softness, eco-friendliness, and stain resistance.
Our flooring consultants will help you navigate our amazing selection and help you find the best options to meet your needs. Come by our showroom to feel and experience the different textures and pile options for yourself. Our carpet collection is comprised of, but is not limited to, the following types:
Frieze
This incredibly soft carpet solution features a cut-pile carpeting construction with resilient curling fibers that work well to camouflage any household messes that may occur.
Saxony
Saxony carpets can add a bit of luxury to any room in your house with their cut-piled design. Textured Saxony style carpet also adds resistance to wear, shading, and traffic patterns.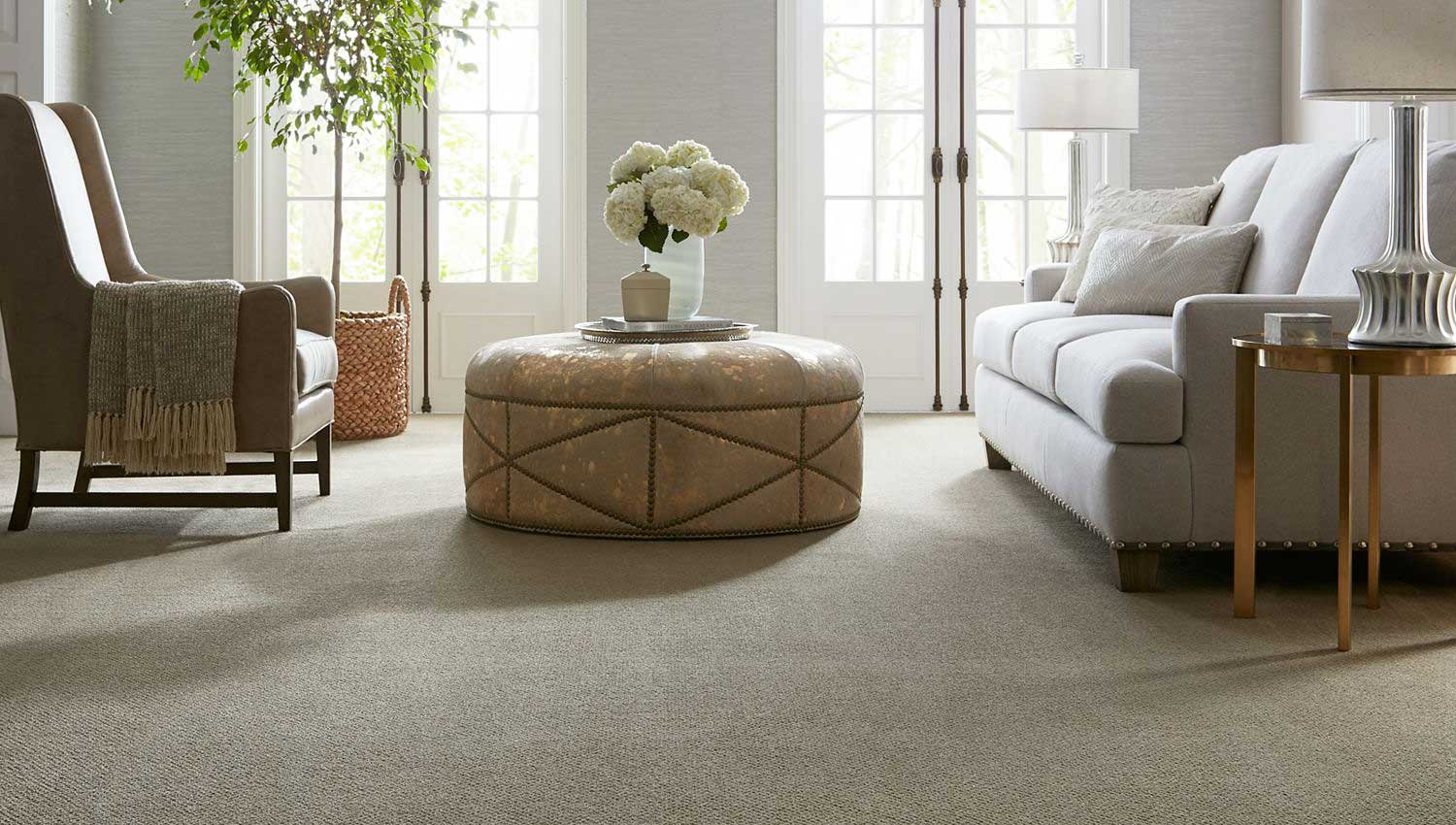 Shag
Shag carpeting features a long yarn with individual strands that come in three types: long, short, or mini shag. For an informal look, go with shag in medium and light traffic areas.
Berber
Berber carpet has a unique style and a cushiony feeling underfoot that can be found in various pile heights and can be constructed as a level-loop or multi-loop carpet, depending on your preference. Berber's natural strength and soil hiding capabilities make it a go-to floor for active areas in the home.

Carpet floors have an endless number of advantages, from their ease of care to their incredible softness underfoot. A carpet not only gives any area a nice aesthetic, but it also has the benefit of maintaining a cleaner indoor atmosphere by filtering out harmful allergy-causing pollutants.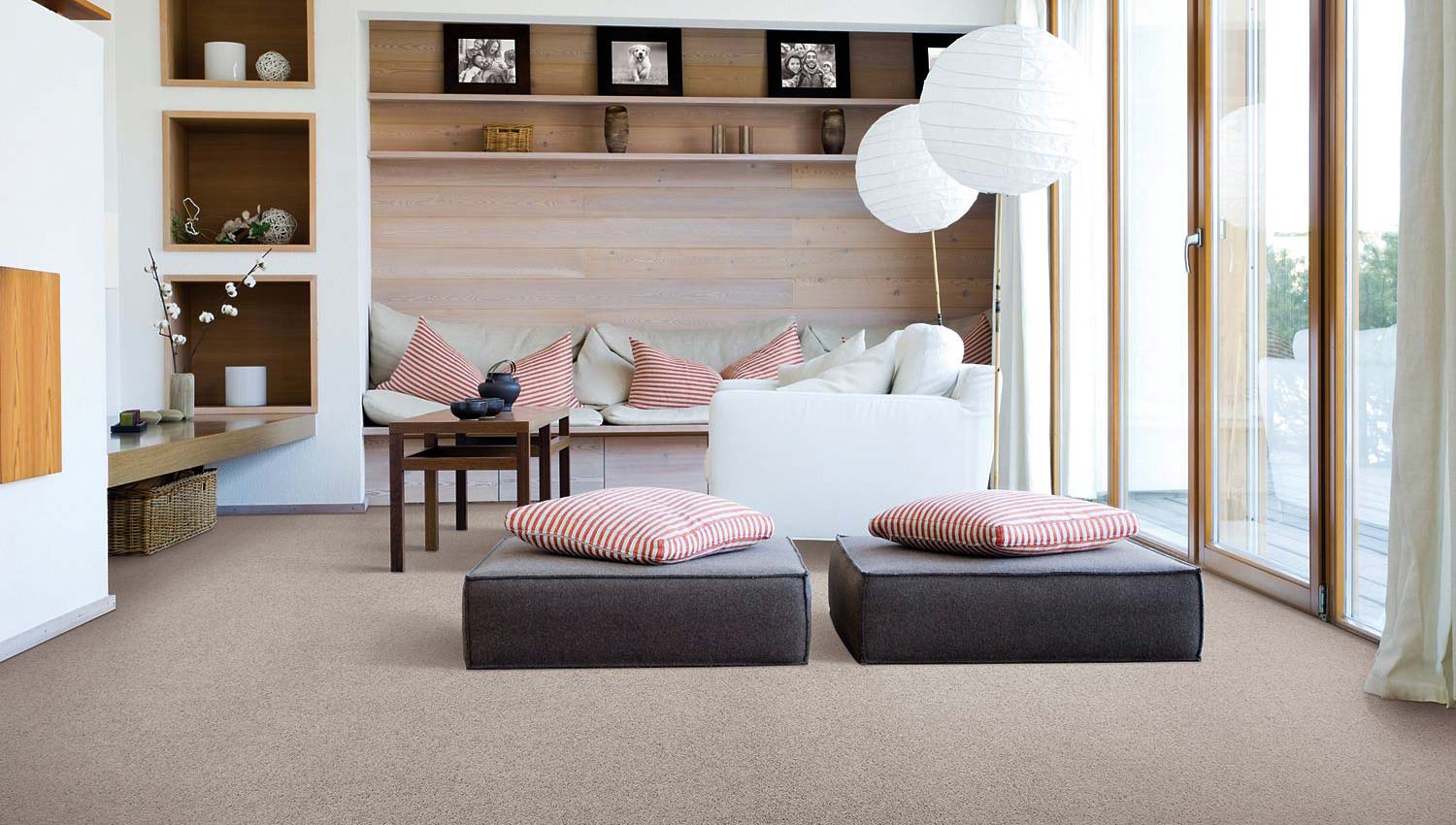 All of our carpet solutions at Interiors & Textiles are simple to maintain, only requiring vacuuming and suggested yearly carpet cleaning. Our brands are built to last, using the softest fibers blended with tough solutions to enhance performance, so your carpets last for years to come. We recommend consulting your carpet warranty before using any cleaning agents on your new floors, as some chemicals can be too harsh on certain carpet fibers.


Expert Carpet Installation

Turn to our installation specialists once you've decided on a carpet that matches your distinct style. By choosing Interiors & Textiles for your carpet purchase, you can be assured that it will be installed by highly experienced carpet installers —craftsmen who consistently install to the highest standards leaving you with a beautiful new floor that will look and feel great for many years to come. Turn to our helpful guide to better understand carpet installations and how the work our technicians perform will positively impact your home.
Find beautiful carpet floors designed just for you when you contact us and shop Interiors & Textiles today.

Online Dabbieri Catalog Visit Our Showroom

Among the high-quality brands we feature are: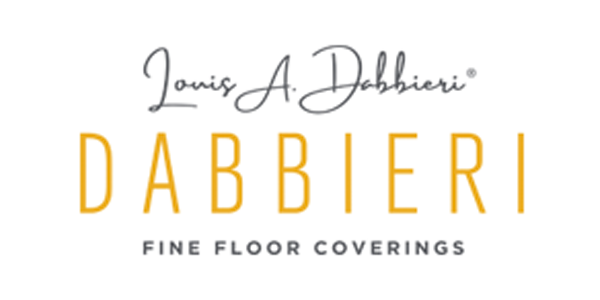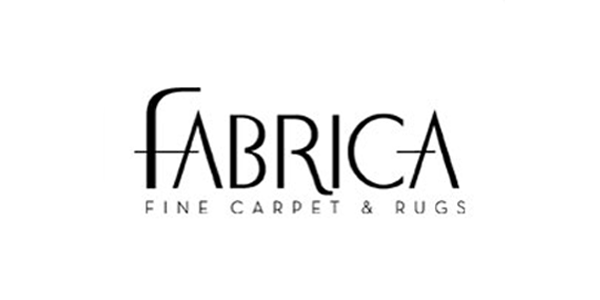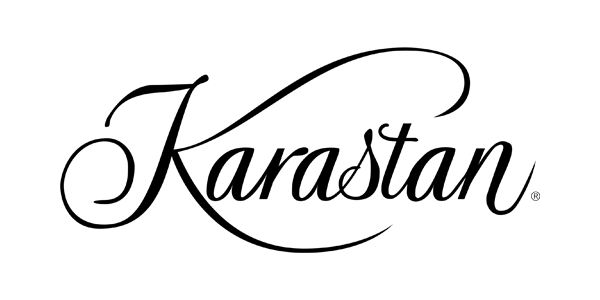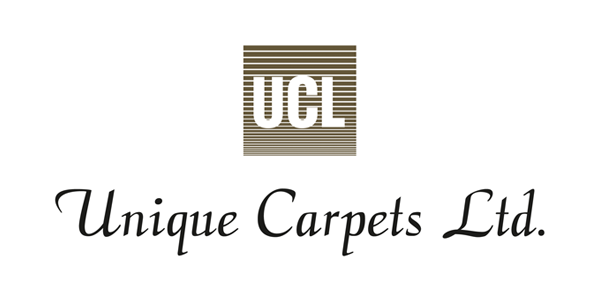 Visualize New Flooring in Your Home

Want a preview of how new floors will look in your home? We have the answer. Our Dabbieri Room Visualizer allows you to select a floor and get a virtual look at how it'll work in your home. You can also explore our library of room images to see how your choices will look. With the Dabbieri Room Visualizer, there are no surprises. Only beautiful new floors.

A Few of the Carpets You'll Find in Our Showroom: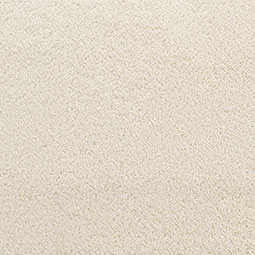 Fabrica
Accolade
Baked Linen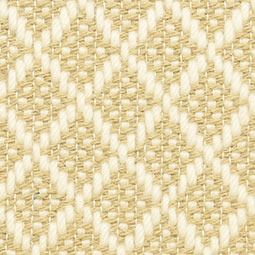 Fabrica
Air of
Distinction
Noteworthy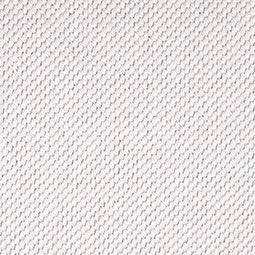 Fabrica
Bling
Pearl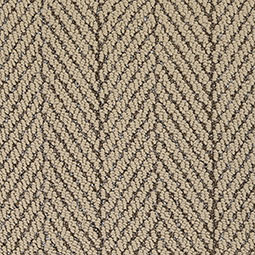 Fabrica
Buckingham
Trench Coat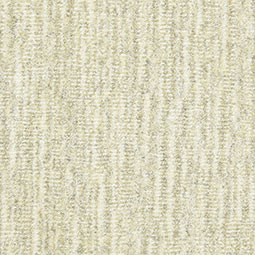 Fabrica
Declaration
Decree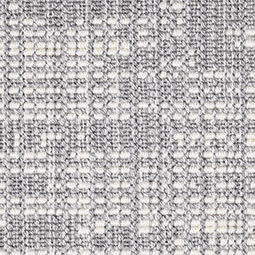 Fabrica
Hirst
Sidewalk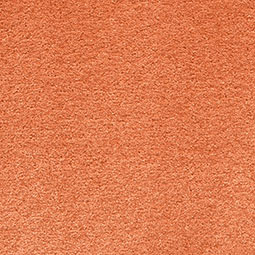 Fabrica
Madonna
Gambler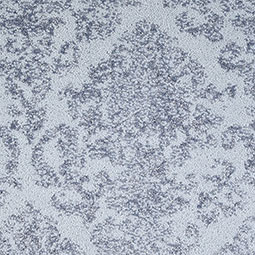 Fabrica
Madrid
Fashion Week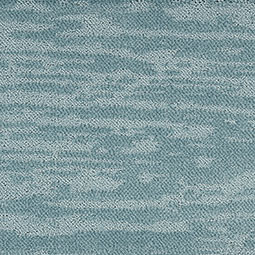 Fabrica
Stratus
Mist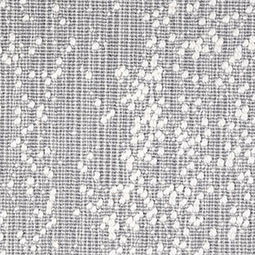 Fabrica
White Noise
Beats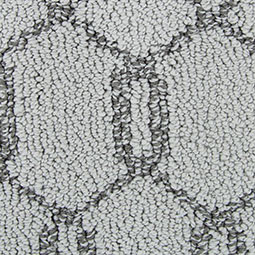 Karastan
Artistic
Affinity Dove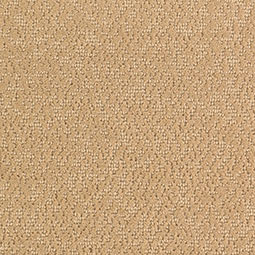 Karastan
Astor Row
Bungalow
Beige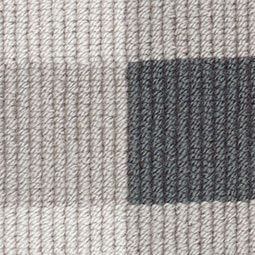 Karastan
French Encore
Folkstone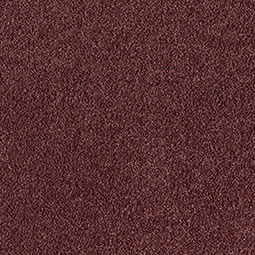 Karastan
Indescribable
Cherished
Berry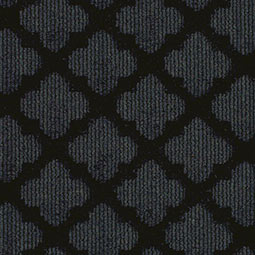 Karastan
Langbourne
Twilight
Blue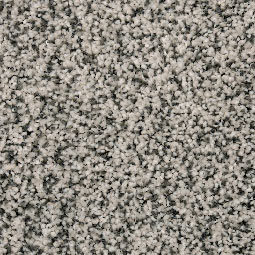 Karastan
Magnetic
Beauty
Barely There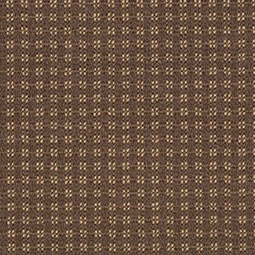 Karastan
Pointelle
Cappucchino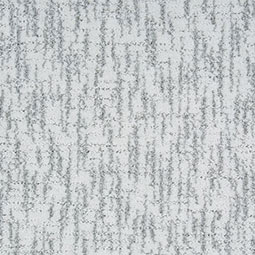 Karastan
Refined
Legacy
Homespun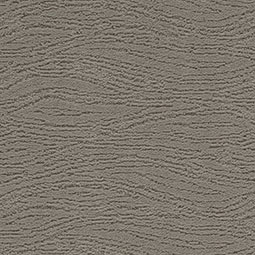 Karastan
Untamed
Chic Mirror
Image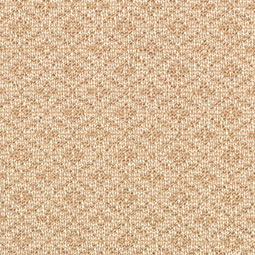 Karastan
Weavers
Point Scottish
Cream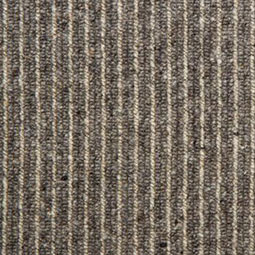 Unique
Antigua
Pewter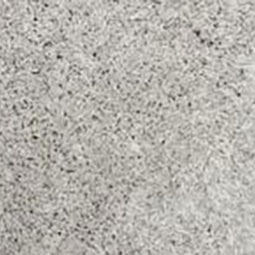 Unique
Applause
Silver
Sands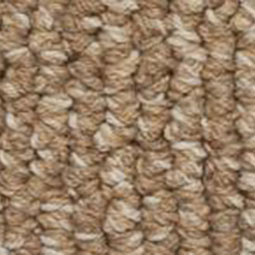 Unique
Bimini
Twist
Seashore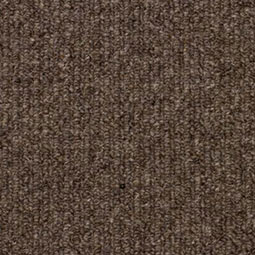 Unique
Dartmouth
Stonecliff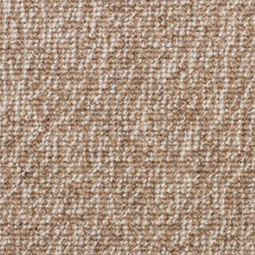 Unique
Harrison
Park Brushed
Khaki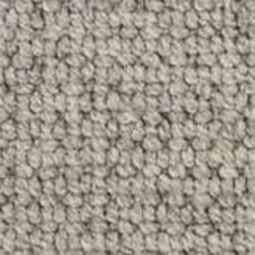 Unique
Inverness
Misty Morn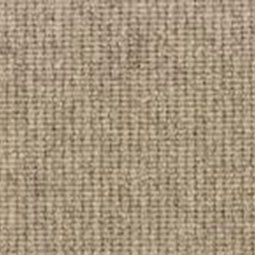 Unique
Littleton
Moonlight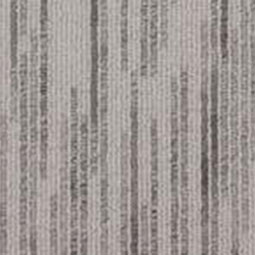 Unique
Mosaic
Mineral
Gray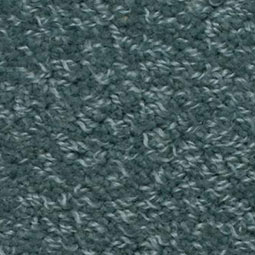 Unique
Signature
Del
Lago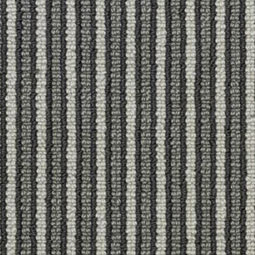 Unique
Westport
Gray
Flannel

Call 650-388-9756 for an appointment with one of our designers, and visit our showroom to see our extensive range of carpet products in Palo Alto, California.