Window Shades for Every Style

Establishing the right level of comfort in your home is aided by the right choices in window treatments. The light, temperature and ambiance of a room affects how a room is used and how you feel about it. For many homeowners, the right window treatment is a window shade.
There are many shade styles and designs to choose from to fit any window in your home. For example:

Roman shades – deliver the look of fine drapery with the ease and convenience of a shade

Roller shades – excellent light control with a clean, finished look and easy operation

Pleated shades – a crisp style that comes in an extensive selection of colors and styles

Honeycomb shades – the highest energy efficient shades in a range of fabric types, colors and shapes

Woven shades – recognized for their simplicity and elegance and made of sustainable natural fibers, these shades are uniquely beautiful in design

Horizontal and vertical shades – ideal for many windows, sliding glass doors, and specialty shapes

Our comprehensive range of Hunter Douglas window fashions features shades in fabrics, natural materials (wood, bamboo, reeds, grasses), aluminum and synthetics (faux wood, vinyl).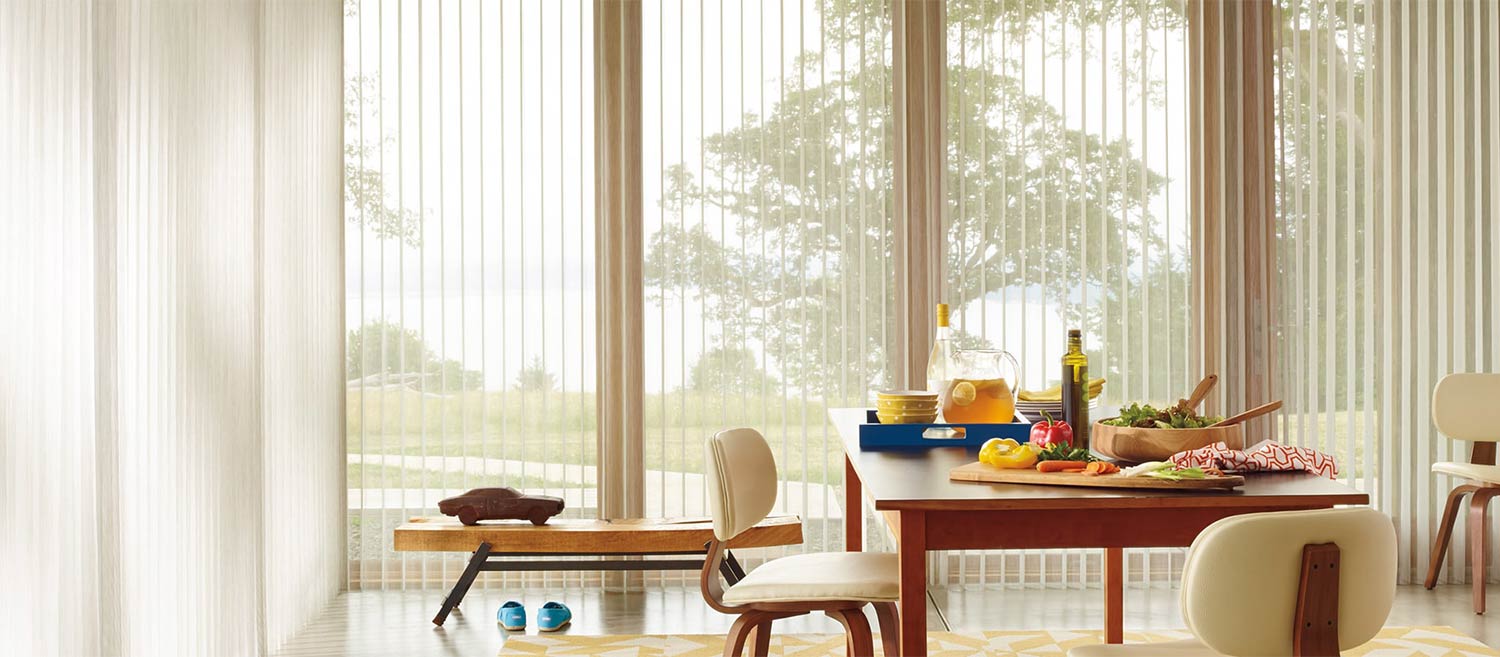 Top 4 Benefits of Using Shades

Installing shades in your home or office gives your space these benefits:

Maximum energy efficiency – improve the energy efficiency of your home by taking advantage of the sun's warmth in cooler months and blocking out unwanted heat in warmer months.

Improved light control – Light sets the tone and ambiance of a room. Mastering light control means taking advantage of the available light to enhance the look of your room and improve visual sight.

Extra privacy – there are places in your home where extra privacy may be desired and installing window shades can give you that security without completely blocking out natural light

Superior sun protection – installing window shades is a great way to get extra sun protection for all the elements in a room such as your flooring, artwork, furniture, etc.