Window Shutters with a Classic Look

Louvered window shutters remain one of the most versatile and enduring ways to dress up the interior or exterior of a home. Some of the key benefits of shutters include:

Superior sun protection

Excellent light control

Improved privacy
Shutters also create a classic look that never goes out of style and can be installed on new homes or skillfully used to spruce up the look of existing homes. Modern shutters can be double hung, half- or full-height, or slide along tracks. They have narrow and wide panels, midrails, split tilt rods and other features to control and adjust the light and privacy of a room. Each of the design and feature elements should be taken into consideration when choosing the right shutters to complement the look of your home and your own personal lifestyle.

At Interiors & Textiles, we carry the exclusive Hunter Douglas shutters in high quality genuine hardwood, hybrid wood composite material, and their UV resistant patented vinyl.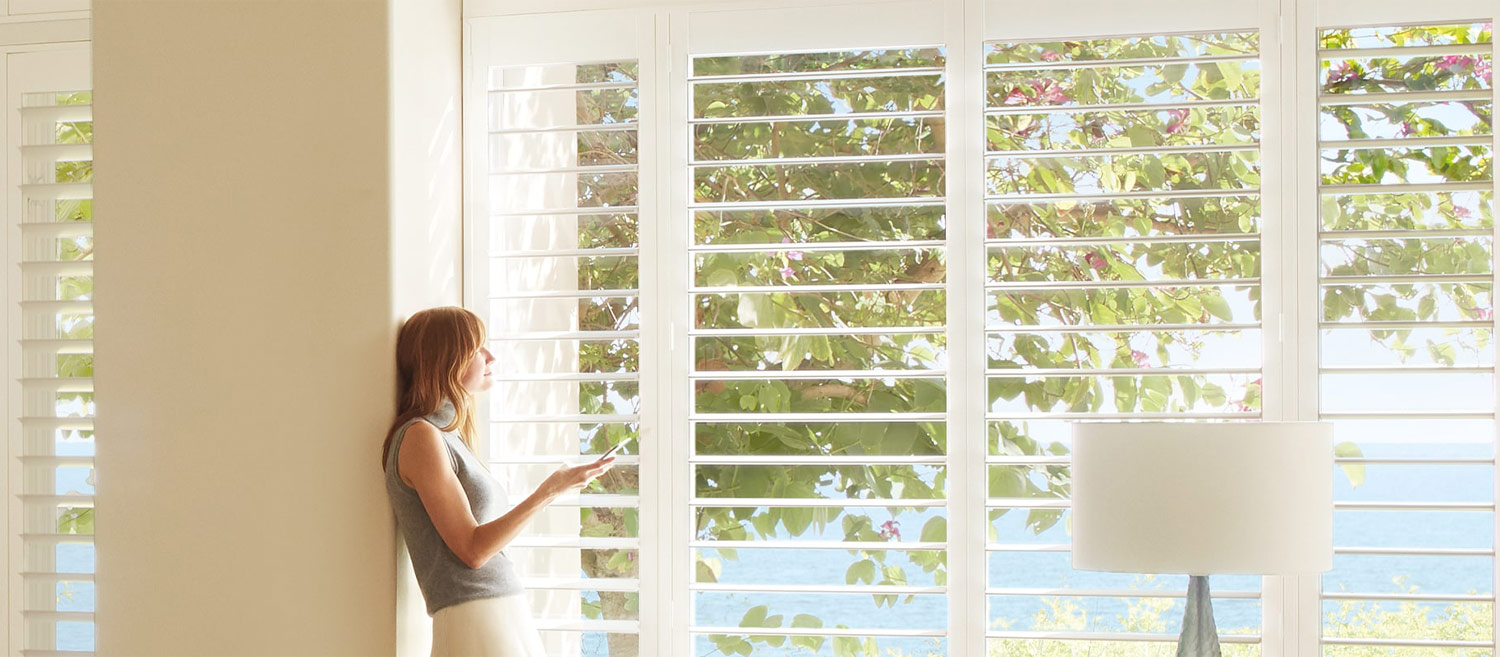 Shutter Styles to Meet Every Taste

Window shutters now come in a range of styles including:

Cafe shutters – these cover just the lower portion of a window, leaving the upper section open. The design is often used where a homeowner would like a little privacy, say in the breakfast nook, while still enjoying the benefit of outdoor light. The design lends a casual air to your surroundings.

Plantation shutters – these traditional shutters have been around for hundreds of years and have survived with remarkably few modifications. Appreciated for centuries in open, breezy homes of the Caribbean and the Old South, plantation shutters were originally used in windows to protect homes from the elements and pests. Now, they lend beauty and ambiance to a wide variety of home décors.

Sliding shutters – sometimes called bypass shutters, these work like sliding patio doors and operate on a track while sliding one behind the other. The tracking system lets you easily slide shutters to the left and right to reveal objects behind (like television screens, mirrors, or fish tanks) or the great outdoors.